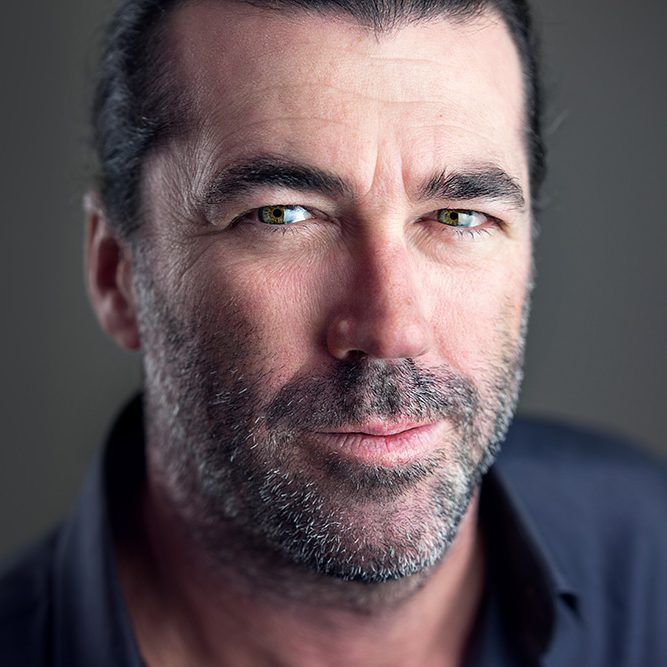 Mariner/Shipwright/Rigger
I have worked full time in the marine industry for over thirty years.
My experience has accumulated while working upon square rigged sailing vessels along the Australian coast during coastal, offshore and international voyages. Throughout this time I have gained my (Australian) marine qualifications, shipwright trade certificate, and rigging licences.
I am ambitious, motivated and determined to further and share my marine experiences and qualifications while enhancing my boat/ship handling skills and seamanship.
I am happy to step out of my comfort zone to learn and achieve new skills and I am also happy to share the knowledge and experiences that I already have. I believe communication and skill sharing is the key to success in today's working climate and I am positive that I can contribute greatly to your project not only with the multiple skills that I have already acquired, but with those that I am yet to acquire.
I have shown in past job roles (including Master, Various mate positions and refits) that I am very capable of leading team's on board vessels at sea and in port. During maintenance and refits I have frequently been referred to as a role model by my peers who speak highly of my workmanship and character.
I look forward to new challenges and prospects that will assist me in reaching my full potential in the maritime sector and with these skills I can make a committed and positive contribution.
Master <35m NC, Australian NSW,
GMDSS (STCW), General Radio Operator
COST (STCW) Certificate of Safety Training, (Expired)
1987                            Basic Seamanship. (Volunteer Coastguard)   #4387
1992                            Pre Sea Certificate (NSW).   #052632
1993                            PADI Open Water Dive Certificate. #95520341
1995                            Shipwright/Boatbuilding Trade Certificate.   #CS18912
1996                            AMSA Certificate of Safety Training, STCW.      #ST05672
2000                            Radio Operator's Certificate of Proficiency.  #2004000
2001                            Master Five, Certificate of Competency. NSW    #515122
2001                            Marine Engine Driver 3.    NSW    # 5151 13
2007                            OH&S Construction induction. (NSW)      #CGI01098541SEQ1
2008                            Certificate of Advanced Rigging (NSW Licence).   # 0000079880
GMDSS (STCW), General Radio Operator
2008                                      Elevating work platform (NSW Licence) #0000088279
2008                                      Confined spaces certification.     #3048
2009                                      Certificate in firearm's safety training.  #1113549
2013                                      Master <35m (NC), Master Four NSW  #1003065
2013                                      GMDSS, General Radio Operators Certificate #AA09346
2014                                      Certificate in Senior First Aid. (St Johns)  #1498214
2014                                      STCW Security Awareness training
2017                                      Designated person Ashore Training.                                              ISM code
2017                                      Sydney Harbour Certificate of Local Knowledge    8561
HMB Endeavour, Australian National Maritime Museum
1st Mate, Leading hand, Shipwright/Rigger
June 05-Present
My employment with the Australian National Maritime Museum has mostly involved the organising, coordinating and conducting the day to day maintenance and repair work to the hull, rigging, spars and sails. I have a small dedicated team that I educate and lead to achieve this. I document and report on existing and potential future problems and document their repair. I am responsible for the safety of all persons on board and look after the procurement of all safety equipment and the ordering of consumable maintenance items and keeping the vessel in active ocean going survey (2A).
I have organised and lead numerous refits, including a twelve week docking during which we had to rebuild the vessels entire forefoot and replace several planks after the ship grounded in April 2005, in addition to the total overhaul of the entire rig and replacement of one of the yards. I have regularly swayed spars to the wharf for maintenance and replace rigging as necessary.
In 2010 I had the responsibility of organising, constructing and replacing Endeavour's standing rigging. I first travelled to England and liaised with the rope makers that we contracted to make the rope. Upon the ropes arrival in Australia I lead a small team in constructing the new rig using traditional techniques. The rig construction and its installation was carried out over a seven month period prior to Endeavour departing for a circumnavigation of Australia.
Since the end of 2012 I have acted as Endeavour's first mate and have used leave to enable working on other vessels to continue building my experience.
Sept – October 2017 Relief Master. One and All. South Australia. Adelaide – Ceduna – Return
September2016         Relief Master. One and All. South Australia. Adelaide, Gulf of St Vincent
October 2015             Relief Master. One and All. South Australia. Adelaide – Ceduna – Return
Sept 2013                   Second Mate. Soren Larsen. Sydney NSW – Bundaberg QLD
February 2013           Forth Mate, James Craig. Hobart – Sydney
June 2012                   1st Mate, Duyfken, Cooktown – Weipa, QLD
Shipwright
Jan 02-June 05
I spent three years working on various projects. One project was the complete rebuild of a 30 foot clinker built Halvorsen. This became runner up in the NSW wooden boat awards. Here I gained experience in plank replacement in carvel and clinker constructed hulls, steam bending timbers, pattern making, interior fit out, cabin side construction and replacement, laid decking, etc.
In addition to customer service during day sails upon Sydney Harbour, I was responsible for maintaining the vessels rigging and spars. While working on board the Bounty I built and replaced her fore and main course yards, rebuilt her fore topmast and unstepped her main mast for a complete overhaul. The mast was re stepped with a new top (platform) and cheeks.
As Boatswain, I was responsible for the training of the ships crew in all elements of seamanship, line and sail handling. I was also responsible for the continual maintenance of all spars, cordage (both standing and running rigging), sails, ground tackle and the ship's rescue boat.  Sailed the US North East coast from Newport Rhode Island north to Maine and then to east to Halifax, then onto Bermuda, Barbados, Panama canal, Galapagos and up to San Diego via Acapulco and Cabo San Lucas. In San Diego we undertook a three month refit. From there we sailed north to Vancouver over a period of nine months visiting numerous ports, before crossing the Pacific Ocean stopping in Hawaii, Fiji, New Zealand then back to Sydney. During my time on board Endeavour, I regularly stood the masters evening watch.
Raa Varv AB, Southern Sweden
Here I spent four months repairing an eighty year old, trunnel fastened Colin Archer ketch.
Sail maker
June 96-Apr 97
As sail maker I was responsible for the maintenance and repair of Endeavour's 10,000 square feet of canvas. I sailed in this capacity from Western Australia to England via the Cape of Good Hope.
Shipwright
Sept 95-June 96
In the position of shipwright, I was responsible for maintaining Endeavour's water tight integrity and organizing the management of general repairs and the upkeep. As shipwright, I sailed the vessel across the Tasman Sea to New Zealand where we toured the country for about four months. We then sailed Endeavour across to Western Australia, where we spent several months preparing the ship for her first world voyage.
Captain of the Tops (Watch leader)
April-Sept 95
I sailed as Captain of the Tops (watch Leader) during the Endeavour's Australian east coast tour. As Topman I was responsible for the well being and training of voyage crew in the day to day running of the ship. This comprised of standing watches, sail handling, helming, working aloft, etc. I sailed the ship up to far north Queensland and back to Sydney over seven months. In addition to acting as Captain of theTops, I also acted as the relief Boatswain and Second mate.
Boatswain/Rigger/Shipwright
June 93-March 95
I was asked to re- join Bounty, as they had no one on board with the general all round skills that I had gained over the years. I was employed as the ships boatswain/Rigger and Shipwright and almost single handedly maintained the Bounty's hull, rigging and sails.
Rigger/Crew
March-June 93
I briefly returned to Solway Lass to look after the maintenance and upkeep of her rigging. With her tight daily sailing schedule, little maintenance was being carried out and the rig was slowly becoming a liability. I spent the next three months catching up on the maintenance of the rigging.
Watch leader
Nov 92- March 93 
In Nov 1992 I moved to South Australia to join the brigantine, One and All as a watch leader. I remained with for about four months in the waters around the south east of Australia. As watch leader I was responsible for a watch averaging ten people encompassing the training and supervision working aloft, helming, sail handling and general maintenance.  At the end of four months I decided to leave the vessel due to financial reasons and moved back to Sydney.
Boatswain
Aug 91 – Nov 92
I was originally employed on board Bounty as a deckhand after being part of the rigging team during a refit that was managed by the same person who managed the Svanen refit (below). I soon became promoted to the ships Boatswain and took on the responsibility of training the crew in all aspects of vessel maintenance and sail handling. I remained on board in this position until November 1992
Svanen; an old Baltic trader rigged as a barquentine that had recently been bought by a Sydney business man. She was under going a refit when I was employed as a rigger and was involved with overhauling the entire rig.
Stannard Bros. Slipway & Engineering
Ship and Boatbuilding apprentice
1989 – 1991
I served my four year apprenticeship in a yard on Sydney's north shore. Here I gained experience in repairing large timber ships, heritage listed vessels along with being involved in the construction of small tugs, lines boats and work barges.
Deckhand/Boatswain
1986 – 1991
I started as a volunteer crew member aboard the Solway Lass, a 1902, one hundred and twenty five foot topsail schooner that was conducting regular day sails around Sydney Harbour. Within a short time I became competent enough to act as the relief Boatswain. This involved preparing the ship and leading the crew while day-sailing upon the harbour on weekends and school holidays. I became a paid member of the crew at the age of fourteen and became involved in the vessels maintenance. In 1988 I sailed the vessel to Hobart and back to Sydney during the 1988 tall ship race commemorating Australia's bicentenary. I was the youngest crew member in the two hundred ship fleet.
Media Appearances and Interviews
'All in a day's work – HMB Endeavour'.
Interview, 9am with Dave & Kim, Channel 10, 10/08/07.
'Ropemaking'
Interview with Robbie Buck,
ABC 702 radio, Sydney, Evenings with Robbie Buck, 14/04/10.
'Endeavour rigging refit'.
Interview with Ian MacNamara,
ABC Radio National, 11/04/11.
'Centuries slip away like the tide for the sake of Cook's Endeavour'.
Interview with John Huxley,
Sydney Morning Herald, 02/12/10.
http://www.smh.com.au/nsw/centuries-slip-away-like-the-tide-for-the-sake-of-cooks-endeavour-20101201-18grg.html
For consultancy enquiries please call +61 (0) 414 899 608